2016 Art & Design for Social Justice Symposium Recap
Symposium: January 18th, 2016
On January 1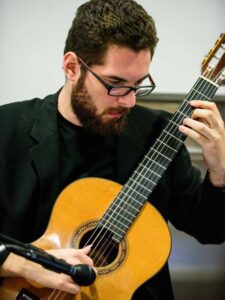 8th, 2016, Florida State University held the 8th biennial 2016 Art & Design for Social Justice Symposium. The event was sponsored by the Department of Interior Architecture and Design and the Department of Art Education with support from the College of Fine Arts of Florida State University.
Students, educators, and community members come together to share creative ways that art and design can positively influence the greater good. The overall theme was to move people to take action by using the skills of art and design to initiate change. The morning began with a keynote address by Mark Randall, co-founder of World Studio, which works to bridge the gaps between collaborators on design-related social issues to support the communities they serve.  He shared his wide-reaching professional work along with the pro-bono work in which he engages. Randall regularly lectures on social design at colleges, universities, and industry conferences around the nation and World Studio's work has won leading industry awards.
With presentations as varied as designing for those with arthritis, to changing public perception of heroin recovery, or informed design for homeless shelters, great ideas flowed. A lunchtime poster session offered insight into Syrian refuges, stress and military veterans, art therapy, and art work undertaken and presented by local homeless neighbors. Attendees were treated to a lunchtime concert by Hector Vazquez Gil from the FSU College of Music.
This conference is national in scope and accepted narratives from each year are published in the symposium's proceeding. To see previous proceedings, visit the 2016 Social Justice Symposium post on the Interior Design website.
The 2016 Symposium Proceedings are now available to download!
---
Florida State University's Department of Interior Architecture & Design and the Department of Art Education host the Art & Design for Social Justice Symposium 2016, Mon., Jan. 18